Posted on:

Saturday, May 23, 2015
This year at OBW, Elevator Brewing Co. again teams up with the OU Inn and Conference center for the annual kick-off "Rock-N-Roast." Join us for live music, BBQ and a selection of Elevator's beer, including the OU Inn Brew Week exclusive "Rock & Roast Session IPA!"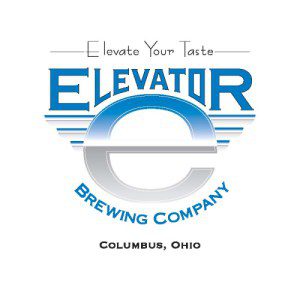 Ohio has been called "the heart of it all." If Columbus is the heart of Ohio, then Elevator Brewing Company's historic home is at the heart of the heart of the heart of it all. Whether making a trip just for the beer, attending an event at the Convention Center, Blue Jackets Nationwide Arena or any of Columbus' downtown venues, Elevator is right there to help you fuel up with award-winning food and refresh with (also award-winning) beer. The Elevator Brewery and Draught Haus rests in the historic Columbia building in downtown Columbus. Built over one hundred years ago, what used to house a saloon, distillery and billiards bar until prohibition is still the place to go for libations. Oh, and the billiards are there still, too. Two beautiful, restored tables dating back to 1891 and 1884 highlight the dedication to the quality craftsmanship of times past. That same dedication to quality can be seen in the Ohio craft beer industry, especially at Elevator. While it is definitely worth a trip to Columbus to visit Elevator, you can find their beer for sale all over Athens year-round, and of course, during Ohio Brew Week. Enjoy a supremely refreshing "Heiferweizen" (get it?) and show off your Buckeye pride with a "Bleeding Buckeye" red ale. Or go big with a "Big Vic," and Imperial IPA named after Elevator's brewmaster, Vic Schiltz.
Thanks to the fabled history of Elevator's historical home, the brewery invites guests to come and "encounter the unexpected." The same could be said for Ohio Brew Week, except you can definitely expect to enjoy Elevator's variety of brews.
Follow Ohio Brew Week on Facebook, Twitter and Instagram for updates on which Great Lakes Brewing Co. beers are in town, and where to find them.