Posted on:

Wednesday, May 13, 2015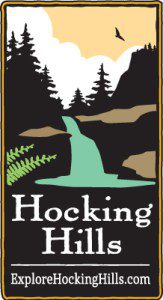 The Hocking Hills Tourism Association was put together to bring you all of the information you could need about the Hocking Hills area. Check out ExploreHockingHills.com for a list of all ten State Parks and what they offer.. Family fun, romantic getaways, and great adventure await you in the Hocking Hills.
You can visit some of the more famous parks like Old Man's Cave and Ash Cave or go off the grid on a guided tour on some of the lesser known trails. Some of the lesser known parks like Rock Bridge and Conkle's Hollow Nature Preserve provide visitors with a refreshing taste of nature and less crowded trails during the busiest times of the season.
There are so many more activities to take part in during your time in the Hocking Hills. Anything from shopping to zip­line courses can provide you with days of fun for the whole family. There are four different zip­lining tours around the Hocking Hills, each with it's own unique experience.
There are plenty of special shopping experiences to be had as well. Everything from antiques shops to camping supplies, everyone is sure to find something they like. You can check out any of the wonderful arts and crafts stands or stores or grab a souvenir from one of the gift shops.
If you like food and drink then you're in luck. The Hocking Hills have many restaurants and wineries to choose from. There are four different wineries within driving distance of The Hocking Hills.
The Hocking Hills are just a quick 30­-40 minute drive from the festivities of Ohio Brew Week so make sure to check out all this beautiful area has to offer. If you love the outdoors and exploring, then The Hocking Hills are sure to amaze. It is definitely close enough to plan a stay for a few nights or all of them!