Posted on:

Sunday, May 31, 2015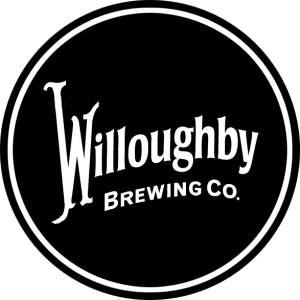 Willoughby Brewing Company boasts an impressive portfolio of beers, from Brute's Quad to Little Dipper Extra Pale Ale. But there's a reason why the Peanut Butter Cup Coffee Porter sits at the top of the normally alphabetized list. Willoughby Brewing Co.'s award-winning Peanut Butter Cup Coffee Porter (PBCCP) always proves to be one of the most raved about craft brews at Ohio Brew Week. In past years, high demand for the beer has made the Reese's-esque delight an early scarcity as kegs run dry. The brewery answered demand and made sure to bring more last year so there was enough to go around, but you won't want to wait to get your hands on it.
While the buzz around PBCCP is huge, beer lovers can easily get distracted by Willoughby's other offerings. Last year during Brew Week they unveiled "Nut Smasher," an Imperial Stout that took a few cues from the success of PBCCP. Combining the richness of an Imperial Stout with coffee, chocolate and peanut butter led to a another fan favorite, and Nut Smasher currently holds a 98/100 (world-class) rating on BeerAdvocate.com. Make sure to pick up some of the famous Peanut Butter Cup Coffee Porter and see what else Willoughby is bringing to Athens!
Follow Ohio Brew Week on Facebook, Twitter and Instagram for updates on which Great Lakes Brewing Co. beers are in town, and where to find them.