Posted on:

Tuesday, May 19, 2015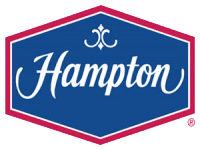 The Hampton Inn in Athens, Ohio is a wonderful place to stay. This hotel has everything one looks for when selecting accommodations. There is free wi­fi and a free continental breakfast so you can surf the web or check out the Ohio Brew Week schedule while filling up the tank. You can take a dip in the indoor pool or their indoor hot tub. They also have rooms available with a hot tub inside if you want one all to yourself. The Hampton Inn of Athens is located conveniently on East State Street right in the heart of the business district. With several grocery stores and restaurants nearby, you aren't far from what you may need.
This hotel is just a five minute drive to Uptown Athens where most of the Ohio Brew Week events will take place. There is a fitness center and a friendly staff there to help with anything you may need. The Athens Farmers Market takes place every Saturday morning right next door in the parking lot of the Athens Shopping Mall so you can pick up some fresh produce or baked goods. There is also a movie theater next door if there are any summer blockbusters you want to catch during some down time.