Posted on:

Monday, May 25, 2015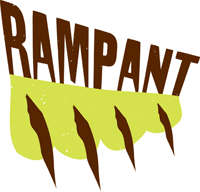 The growth of the craft beer industry in the US and especially Ohio could easily be described as "rampant." Which makes it the perfect word choice for the name of Rampant Brands, a craft-beer focused distributor. As any fan of Ohio Brew Week can see, there are hundreds of beers from dozens upon dozens of breweries in Ohio alone. And those are just the ones that can fit into the taps in Athens. When you factor in the rest of the nation, let alone the world, the scope of craft beer options is head spinning. That's why you need a team of dedicated, craft beer specialists to help connect you with the brews you need.
Rampant Brands was launched in 2012 to bring craft-specific knowledge to the distribution industry. The team includes certified Cicerones and representatives based out of cities all over Ohio and Kentucky. Rampant Brands' portfolio includes a globe-spanning beer selection, from Belgium to China and of course all across the US, all available to you right here in Ohio. Visit their website (rampantbrands.com) to explore an interactive list of their portfolio and read helpfully educational info about the dozens of styles of beer that Rampant Brands can connect you with.