Posted on:

Tuesday, May 5, 2015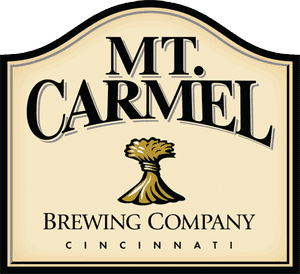 Time can pass differently out on a farm. Things move more deliberately. Each step is inspired by passion, taken with thought and followed through upon with care, so that projects come together with a unique, handcrafted quality. There's no mass-produced, plastic-wrapped phoniness or fluff. So it is out at Mt. Carmel Brewing Company.
In the western-most Appalachian County, in a farmhouse built in 1924, Mike and Kathleen Dewey turned a backyard passion for brewing into a thriving brewery. Cincinnati's first microbrewery began in 2005 as a small operation in the basement. Now you can find Mt. Carmel's fantastic offerings all across Ohio and Northern Kentucky. In a craft beer world filled with over-the-top flashiness, Mt. Carmel opts to produce high-quality, sincere takes on classic styles. Find Mt. Carmel IPA, Nut Brown Ale, Blonde Ale, Stout and Amber Ale year 'round, just look for the signature farmhouse on the label. No need for gimmicks here, just take a sip and you'll see the beer can speak for itself.
Don't be fooled by all the pastoral talk, there's nothing quaint about Mt. Carmel. For a little more intense offering, last year they introduced their Snapshot Series Imperial IPA with distinct bearded-man label. While the availability is limited, the BeerAdvocate ratings have been raving about the brew. With color like a "Georgia peach" and huge citrus and sweetness, the bombastic yet balanced brew has been winning over enthusiasts for the past year.
If you're in their area, stop by the Mt. Carmel Public House for a drink at the tap room, or reserve a Saturday brewery tour. Just call 513.240 BREW (2739) and you too can enjoy how life goes out at the farmhouse.
Follow Ohio Brew Week on Facebook, Twitter and Instagram and we'll let you know where to find Mt. Carmel's offerings this OBW!