Posted on:

Sunday, May 17, 2015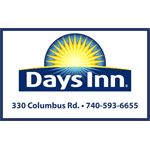 The Days Inn of Athens, Ohio is located on Columbus Road which is only a few short minutes from the heartbeat of the city. Just a short drive from Uptown Athens, The Days Inn provides many amenities that anyone would find comforting and convenient. They offer a free continental breakfast every day, flat screen televisions in every room, and free wi­fi to make your stay as nice as possible. In every room you will find a microwave, a coffee maker, and a refrigerator.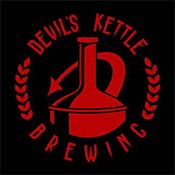 The Days Inn in Athens is only a short distance from the newest brewery in town, Devil's Kettle Brewery. It also has easy access to the highway to get to the shopping district on East State or Jackie O's Taproom on Stimson. There is also ample parking space if you have a recreational vehicle making the trip with you.
A new workout room has been added as well so you can start your day off with a free breakfast and a quick sweat before hitting the town for Ohio Brew Week events. Days Inn has been a proud sponsor of Ohio Brew Week and continues to accommodate our guests by making sure they feel welcome and cared for.