Posted on:

Friday, May 15, 2015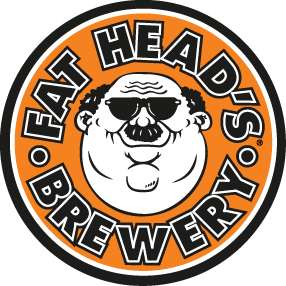 Fat Head's Brewery and Saloon is located in North Olmsted, Ohio and the company was originally founded outside of Pittsburgh as a saloon. In 2009 the founders of Fat Head's Saloon teamed up with brewer Matt Cole to create Fat Head's Brewery and Saloon. They found their spot in the suburbs of Cleveland and took off running.
Producing a large number of barrels due to high demand in the area, they quickly became one of the most acclaimed breweries in Northeast Ohio. They won many awards for their delicious brews and tasty foods and soon began bottling their beer. Their location in North Olmsted is a large bar and restaurant with plenty to do and plenty of space for special events. Their popularity and demand allowed them to open a full scale brewery in Middleburg Heights and a new location in Portland, Oregon.
Fat Head's produces a range of different brews from the fruity Bumbleberry Ale to the ultra-hoppy Head Hunter IPA. Fat Head's has been and will be a heavy-hitter during Ohio Brew Week so make sure you try all they have to offer. It certainly won't disappoint a casual beer drinker or the more active enthusiasts.