|
Location: Athens Community Center / Google Maps / More Events
Facebook Event
LIVE ROLLER DERBY!
Athens Ohio Roller Derby presents BREW WEEK BRAWL '23!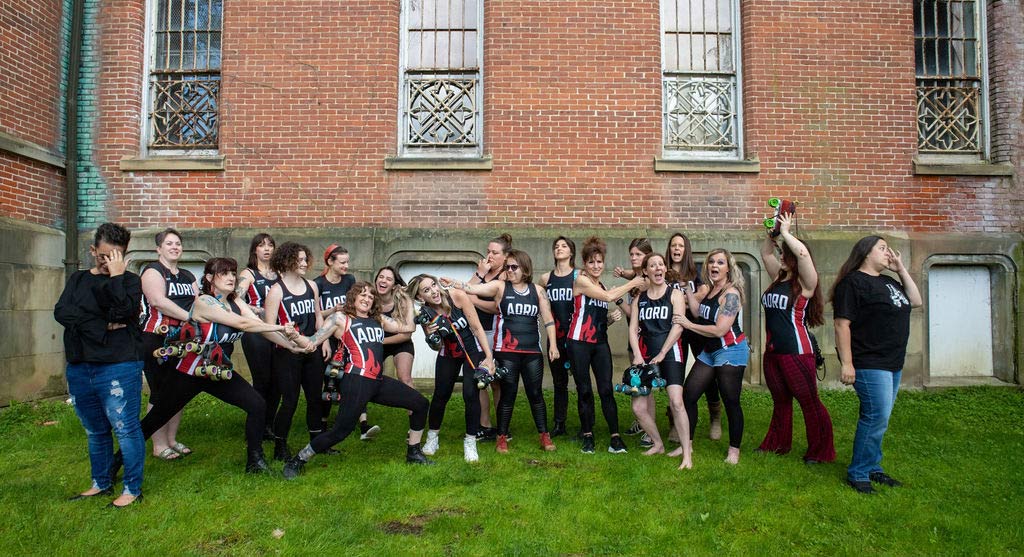 The Appalachian Hell Betties will take on West Virginia Mashup (featuring skaters from Ohio Valley Roller Derby, Chemical Valley Rollergirls, and Morgantown Roller Vixens).
Tickets are $10 online or at the door and children under 10 are FREE.
Doors open at 1 pm and whistle blows at 2 pm.
Athens Community Center
701 E. State St.
Athens, OH 45701
Vendors:
Kona Ice of Athens
Athens Rise & Grind Gourmet Coffee Truck
Dr. May's Thai Kitchen
Jackie O's Brewery
West End Ciderhouse
A portion of the bout's proceeds will be donated to The Wildflower Legacy Foundation, which provides fees, equipment, and gear for underprivileged children to participate in sports, clubs, lessons, camps, and more. The foundation honors the legacy of Hattie Jean White, born still on September 23, 2021, in Athens, Ohio.
Interested in helping out with Brew Week Brawl '23? Volunteer and receive free admission and one free beer or cider!